Hello -- and thank you for visiting my site! This is my introduction to you so that you'll know a little bit about me and what I might do working with you.
I am an LMT- Licensed Massage Therapist, and an NMT - Certified Neuromuscular Therapist. Previously I worked as a nurse for over 20 years - as a CRRN (Certified Rehabilitation RN), specializing in physical medicine and rehabilitation - patients with severe physical trauma, life-altering conditions. I also have an extremely varied nursing background, having worked in numerous areas, and many different hospitals and locations. I changed my focus away from the standard allopathic approach towards healthcare to that of pursuing helping people holistically, and education towards this will be on-going for many years. I really want to help people living with pain, because that's a terrible way to have to live.

I completed a 250-hr Neuromuscular Therapy program in 2005, and am certified to practice Neuromuscular Therapy. NMT is awesome -- very effective. I am also certified in Medical Massage and Sports Massage, and these were 250-hr programs as well. Pregnancy Massage certification was completed in 2009. Craniosacral Therapy is available, as is Manual Lymphatic Drainage. These are gentle modalities that can help your body effectively heal & balance in subtle yet highly effective ways.

I'll work out with you however you'd like the massage session to best meet your needs. If you have a particular problem - then that can be concentrated on. And if your body simply hurts & you just want to fix it!, then we'll assess what's going on and figure out what might be causing it and help as many problem areas as we possibly can.

Because I do Neuromuscular Therapy based work, I do things a little differently than a general massage therapist. There are specific protocols for just about every area of the body. A protocol may take 5 minutes, or some can take up to an hour (per protocol). They are extremely effective, very area/problem specific, and done with small movements, often very 'deep'. But they are generally not too uncomfortable - not like a hard-core-beat-you-up-deep tissue session; more like 'it hurts so good' than 'ouchhhhh'! Trigger points are the culprit for a wide range of issues, and allopathic medicine does not address them. And trigger points doesn't even cover what I feel in tissues, it's more complicated than just that. Tense muscles do better with a gentle approach that goes deeper as the tissues release and allow. Otherwise they can be further traumatized if approached too quickly or aggressively. This is deep tissue work. Other things I do are not deep tissue. It just depends on what you need. I do not do Swedish full body massage like at a spa.

I may do a postural assessment on you first, to figure out what's going on with you and your body, listen to your complaints of pain or limitation, assess recent or previous injuries, medical conditions, and surgeries. Then we'll agree on a plan to best meet your needs. And you will know what's going on and why! It's your body and you have a right to know it's condition. I believe in educating you to understand what's going on, how it got that way, and how to modify your circumstances to reduce pain issues from arising or becoming a debilitating condition. I definitely want your feedback. Communication is very important to find the best approach to helping you. Some issues resolve very quickly, and more chronic problems may take a series of treatments. Or, I may suggest chiropractic intervention for optimum outcome. Massage treats soft tissues, not your bones or vertebrae. Treating both soft and hard tissues may help reduce recouperation time, decrease the need for pain medications, prepare your tissues for physical therapy or other forms of exercise, and help to better balance your body's structural alignment.
If you have surgery scheduled, pre-op and post-op care can greatly assist your healing and help decrease any pain, scarring, and swelling. Doing very gentle soft tissue work post-op can often help with the discomfort associated with necessary physical therapy, and decrease scar tissue formation. Lymphatic Drainage is soothing & gentle and can help with decreasing post-op swelling, because swelling alone greatly increases pain in the affected area.

Please plan on the first session taking about two hours, so that we can get acquainted and understand each other. The initial postural assessment (if done), history, explanations, and recommendations are not included in your treatment time. You will get the full hour & a half of hands on care and help. I just need to understand you and your situation first!

So, I hope this helps tell you a little about me and how I'd work with you. I'll do whatever length treatment session that you desire. My personal preference is always an hour and a half, to have time to treat problems as they are found (some are not so obvious!). But I will always do my absolute best to help alleviate the pain and problems you are having. This may require more than one session, depending on your situation, because pain is often a cumulation of things that took time to get where they've gotten to. So it may take a little time to 'undo' them. But, the first session should at least decrease the pain level and improve your range of motion in the affected area. I've had plenty of pain issues myself, so I can relate quite well to looking for someone - anyone that can help.

Chiropractic adjustments can make a huge difference towards improving your structural alignment, which is the basis for numerous painful situations. Tight muscles and spasms can pull your skeletal structure out of alignment. Soft tissue work and Chiropractic compliment each other quite well and improve your body's healing ability. Please don't stay in pain and assume that you just have to live with it. Help really is available. Or maybe you are just needing a 50,000 mile tune up! :-)

One of my main goals is to help you stay off of medications, and off of the operating table. And hopefully help you to not spend a small fortune on diagnostic testing, that cannot identify soft tissue problems. That's one of the reasons why I truly love doing this type of work! I love to see people get better.
If you have or think you may have Fibromyalgia, please read about this under my Client Education page.

I would be honored to work with you - so please, just give me a call...
And begin your journey away from pain.

Sincerely, Lucy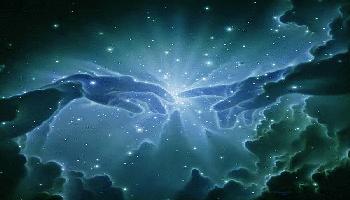 Have a lovely Spring!!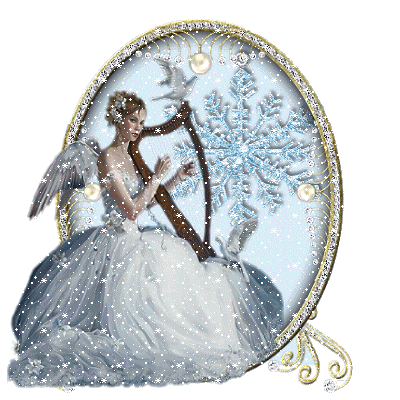 Therapeutic Massage by Lucy
469-231-2911